Welcome
to the Estate Planning Council of Seattle's website. One of the primary missions of our organization is to inform the public on estate planning matters and issues that confront us all. Our website gives you access to unbiased information about estate tax planning strategies, wills, trusts, business succession and other topics that impact your personal estate plan.

The Council is composed of local attorneys, CPAs, trust officers, insurance professionals, financial planners and members of the planned giving community whose professional careers have all been centered around helping individuals achieve their estate planning goals. Through our site you can access any of our professionals. More importantly, you can access resources that can be helpful to you as you work through these complex issues. We are pleased to provide this as a service to the local community and appreciate any feedback you may want to provide.
Exclusive benefit for members only!
Members of the Seattle Estate Planning Council can now get pre-paid access to Leimberg Information Services (LISI), a monthly subscription service providing financial service professionals fast, frank, and incisive analysis of proposed and recent legislation, regulations, cases, and rulings by experts. LISI is also home to a very powerful engine that will help subscribers create customized searches and past and future cases more easily and quickly than ever before possible.
Access Leimberg Information Services now.
Here is a sample event gallery:
Very Big Logo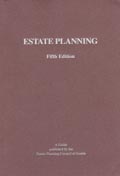 Order Publications
Welcome Chad Proctor, JD, CTFA, Northern Trust
Welcome Cully Platt, CTFA, US Trust
Welcome Michael Bowers, CFA, CPA PNW Asset Mgmt.